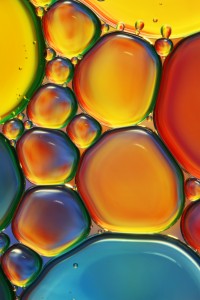 Of all the questions I get asked about my photographs, How to do the oil and water abstracts is the question I get asked the most.
Just the other day someone asked how do I get lots of bubbles and not have the oil just flatten out into 1 or 2 bubbles……..'Washing up liquid'.
After a lot of experimenting I found that adding a little washing up liquid to the water stopped the oil flattening out and gave me lots of oil bubbles.
Set Up
• Glass tumbler (Make sure the base is clear with no writing/markings)
• Olive oil
• Water
• Background. This can be anything. For these shots I have used colourful feathers.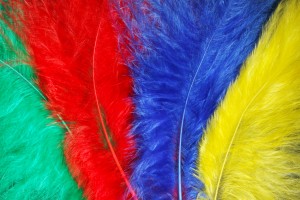 Or you could try, wrapping paper, coloured paper or lighting gels.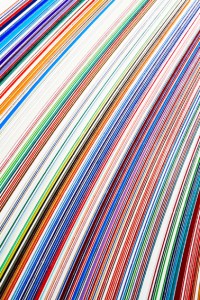 Kit
• Canon 7D
• Canon EFS 60mm f/2.8 macro lens
• Canon EF25 II extension tubes
• Canon Macro Twin Lite MT-24EX flash
Place coloured paper, feathers etc. under the glass. Add a little washing up liquid and a few drops of olive oil.
Settings
Typical setting I use for these shots:
• ISO 100
• Aperture f/16 – f/18
• Shutter speed 1/250
• Manual focus
• Manual flash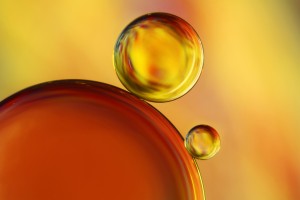 Or you could try a wider aperture of f/3.5 for a different look.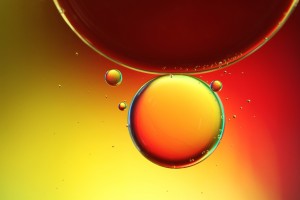 If you are not using a macro flash you could try additional lighting maybe a lamp, a higher ISO, slower shutter speed (tripod would be needed for this) and a wider aperture. These sorts of shots are all about having fun and experimenting.
Finally: check the photographs for dust. No matter what I do, I always seem to get tiny bits of dust in the water. I remove these in Photoshop with the healing tool. I also often add a little contrast to make the colours pop a little more.
I have kept this blog quite short. If there is anything I haven't covered, please feel free to get in touch with me or leave a comment.
Thank you for your visit.
More Oil & Water Abstracts